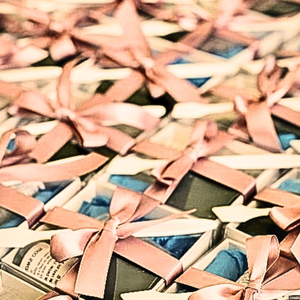 Tender Foot Jewels
Milka Hardener - 2 Part
Regular price
₱850.00
Sale price
₱1,200.00
Unit price
per
Milka Hardener is a different kind of Epoxy Resin. It is made specifically for breastmilk and DNA Jewelry arts. Tender Foot Jewels has tied up with a Japanese company that develops and sells molding materials centered on clay and UV resin. Only the materials selected for safety are used in the products, and the safety of the products themselves is also confirmed. Their high safety and quality are highly regarded.
This Milka Hardener - 2 Part DOES NOT NEED UV lamp. This is t suitable for large items and is ideal for big pieces such as hearts and 
This DIY kit top-up is for those who enjoy crafting and want to make more. It includes non-toxic resin, mixing tools, gloves, sandpaper, and instructions to make at least 6 hearts.  The kit does not include molds.
PLEASE NOTE:
 While this is a tested, tried and true formula, please understand that your breastmilk sample may react differently, as in it may preserve in a different texture or color. While rare, discoloration can occur. Tender Foot Jewels is not responsible for your breastmilk reacting unfavorable, and refunds will NOT be given. If this happens, please contact the studio, and we will happily replace your powder proving you have followed the instructions of use that are given along every order.
This is also perfect for existing DNA Artists to add to a DIY Kit or to use for their professional preservation.  Approved credited DNA artists are eligible for a wholesale discount, email us at tenderfootjewels@gmail.com for further information on the application for wholesale.
The price indicated is for 1 sachet and comprehensive instructions on how to use also included.
---
Share this Product
---